GY31 TCS3200 Color Sensor Recognition Module
RM25.00
The TCS3200 color sensor can detect and measure a nearly limitless range of visible colors. Applications include test strip reading, sorting by color, ambient light sensing and calibration, and color matching, to name just a few.
Description
This module is based on the TCS3200 chip, an upgraded version of the TCS230, which is a programmable color light to frequency converter, making it ideal for adding color sensing capabilities to your new project.
This module can detect the color of the objects even when placed in the dark.
Fetures:
The TCS3200 is TCS230 upgraded version better
Power supply 3-5v
Resistance to light interference
White LED can be controlled on, off.
Can detect non-luminous object color
Best detection distance 1cm
Schematic: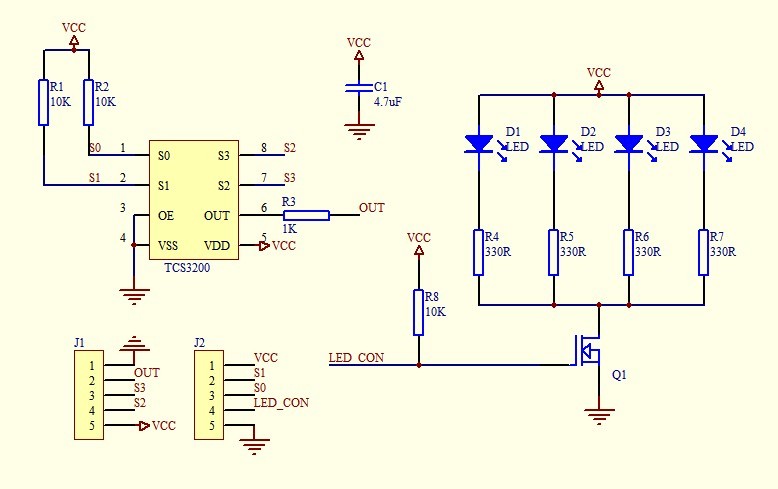 Datasheet link:
http://smart-prototyping.com/image/data/2_components/Arduino/100847%20GY-31%20TCS230%20TCS3200%20Color%20Sensor%20Recognition%20Module%20for%20Arduino/color-sensor-module.pdf
https://www.openimpulse.com/blog/wp-content/uploads/wpsc/downloadables/TCS3200-Color-Light-to-Frequency-Converter-Datasheet.pdf